Launching the photography exhibition "The colour of life" at the Vietnamese Women's Museum
To celebrate Independence Day, on September 2nd, the Vietnamese Women's Museum (VWM) hosted the photography exhibition "The colours of life" in cooperation with the Hanoi Photography Club. This collection of 40 photos authentically, intimately and sincerely depicts the moments of color in the lives of Vietnamese women.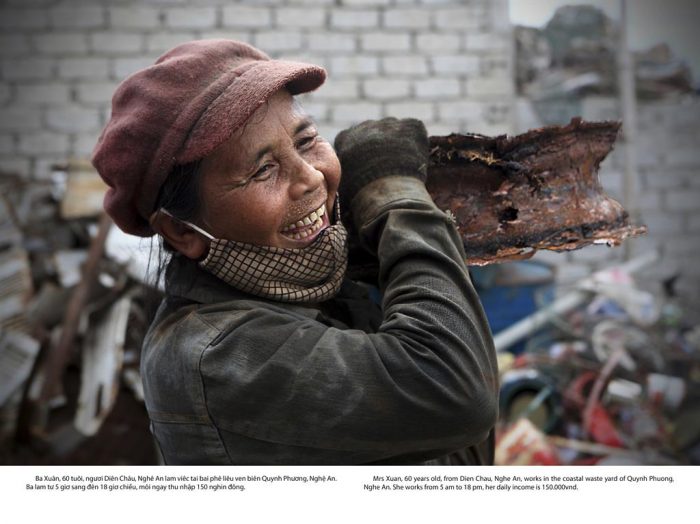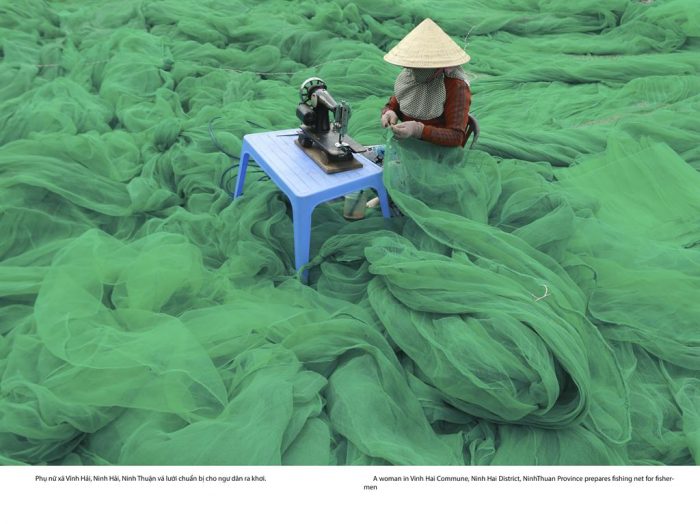 Two of forty photos displayed at the exhibition
This is the first time this collection has been made available to the general public. Photo Journalist Le Bich spent 12 years traveling around 30 provinces of the country to record and share these authentic and sincere moments of women all throughout the country. Behind the muddy hands, flowing sweat, eyes filled with worry and smiles are moments of deep and meaningful messages. That is the way we would like to honour their contribution to the preservation and development of our traditional craft villages – a place to keep the valuable culture of our country.
The opening ceremony took place in the museum hall. In the warm atmosphere, the artist Le Bich presented the copyright of the 40 photos to the Vietnamese Women's Museum. At the same time, Mr. Pham Sanh Chau, Ambassador of the Social Republic of Vietnam in India and Republic Democration of Nepal and Buhtan Kingdom gave a statement, "There is no place more suitable than the museum to donate this collection and no time better than this when the country is preparing to celebrate Independence Day. We should not only honour Vietnamese women in beauty pageants and beauty contests but honour them by their contribution and sacrifice for the country."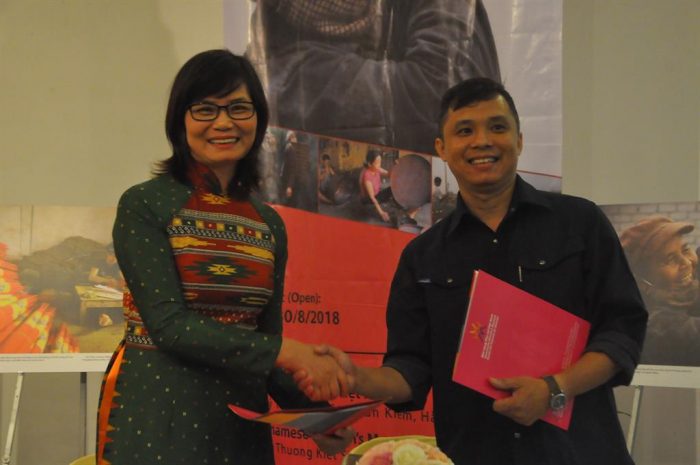 Photographer Le Bich and VWM Director Nguyen Hai Van at the signing ceremony for the donation of 40 photos to the museum 
These 40 photographs are a marvelous gift that the photographer Le Bich has presented to the museum. In line with its mission and vision, the museum will continue to promote the value of the works and bring them to other provinces through mobile exhibitions and educational activities. Hopefully, these images will inspire us to love and respect the true labourers.
The exhibition "The colour of life" will be displayed to the public from August 30 to September 30th, 2018.