"Your country has incredible women!"
"Your country has incredible women!" said Madam Caryn R. McClelland, Vice Ambassador of the USA in Vietnam, after visiting the Vietnamese Women's Museum on March 8th 2018. Mrs. Nami Kritenbrink, Spouse of the Ambassador of the USA, went along with her.
During her visit to the museum, Madam Caryn R.McClelland was impressed by the marriage rituals of Viet ethnic minorities like the Yao and Thai, the cultural values and child-rearing practices of the Ede and Mnong Gar, and the many stories related to Vietnamese customs. She greatly admired the Heroic Mother, who embodies the great contribution that Vietnamese women have made to the history of Vietnam's development.
Madam Caryn R. McClelland, Vice Ambassador and Madam Nami Kritenbrink, Spouse of the USA's Ambassador in Vietnam, visiting the museum 
After the visit, the Vice Ambassador shared her experience by saying, "Vietnamese women are the most hard-working women I have ever known. They contribute to their families, society, the history of the country and its future. Your country should be proud of its incredible women!"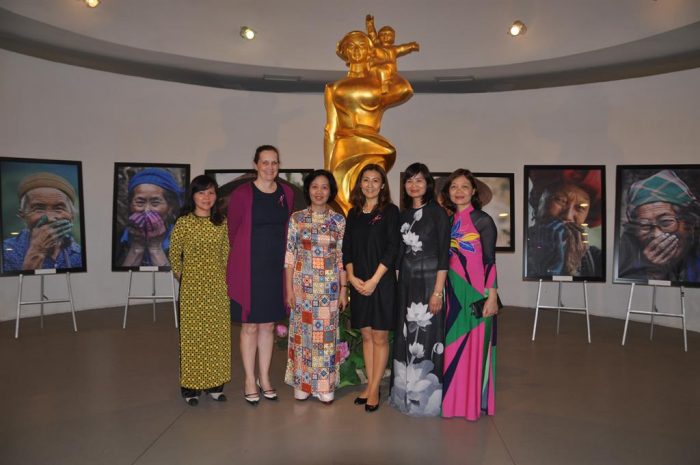 Madam Caryn R. McClelland and Madam Nami Kritenbrink taking photos with the Museum Director's Board