After a year of careful preparation, the Vietnamese Women's Museum is ready to launch its new audio guide tour. From February 1st, 2016, visitors will have the chance to try the audio guide for free in 3 different languages: Vietnamese, English and French.
The audio guide offers a total of 57 stories across the Museum's three main permanent galleries: Women in Family, Women in History and Women's Fashion. It will take just over 2 hours to finish all three sections, however, users can actively choose to listen to any story and create their own tours.
With this service, VWM hopes to provide visitors with an enjoyable, exciting and informative new aspect to their museum visit.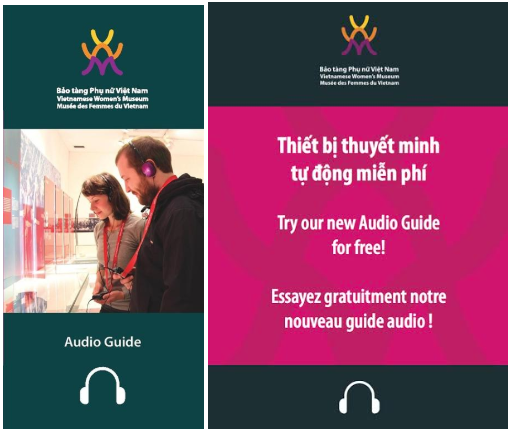 (Please remember that the testing period is limited – do not miss this great opportunity)