Summer Discovery – Summer STEAM 2018
"My daughter is really excited to take part in this event. She runs out to play the games and in again to play others. It's been a long time since I have seen my daughter not only playing eagerly, but also gaining such greater knowledge" shared by Nguyen Manh Linh, a parent whose daughter participated in this event "Summer Discovery – Summer STEAM 2018" at the Vietnamese Women's Museum.
The sun was so bright and hot the previous days. However, the weather today was so fine and supports the summer event which was full and exciting. Many families considered "Summer Discovery – Summer STEAM 2018" as a joyful destination at the weekend, and it is also considered a gift for their kids after a hard scholastic year. During the event, each scientific performance received the admiration of participants when they shouted "Oh!..Ah!". The most interesting performance experience was "Erupting
Volcano". The kids tried to create a volcano during which they were guided by the STEAM teacher with bubbles erupting continuously. Moreover, their parents also tried to create a three metre erupting volcano which was fun for all participants. "Centrifugal Circle" was a challenge for all family members when they in turn have to walk around ten metres and turn around the water cup without spilling. Logistical and mathematical theories were applied by the game "Paper Glass Piling Balanced". The kids used paper glasses to create a balanced tower. Also there were many scientific activities taking place which provided for the families not only knowledge but also fun times when they were together.
"Where can kids play both usefully and safely?" is always their parents' question. The Vietnamese Women's Museum has a discovery room for kids and there will be a STEAM club which provide parents with meaningful places for kids during their summer vacation. The event "Summer Discovery – Summer STEAM 2018" is a welcome to a summer with a lots of laugh, to discover and create at the Vietnamese Women's Museum.
Some images of the events: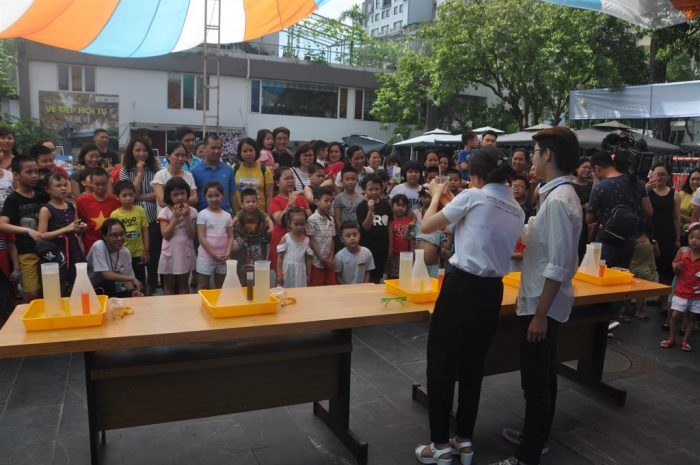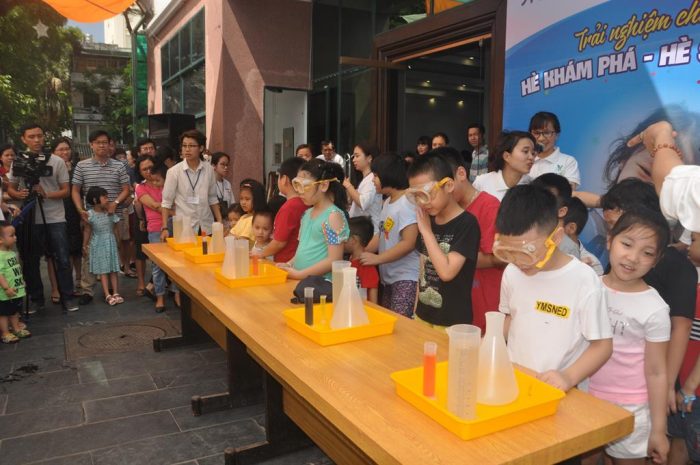 Performance show "Erupting Volcano"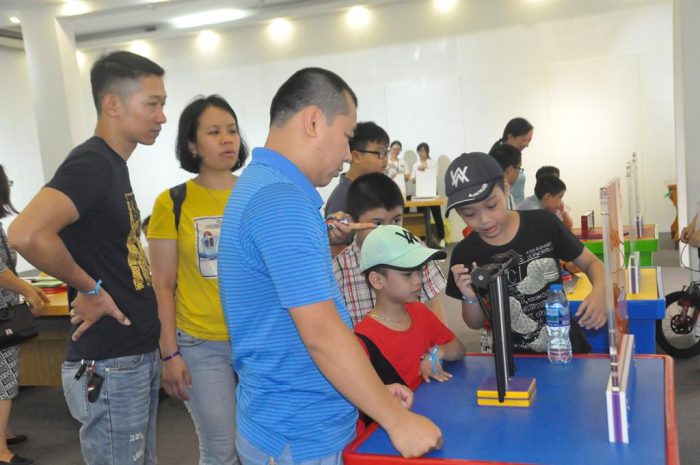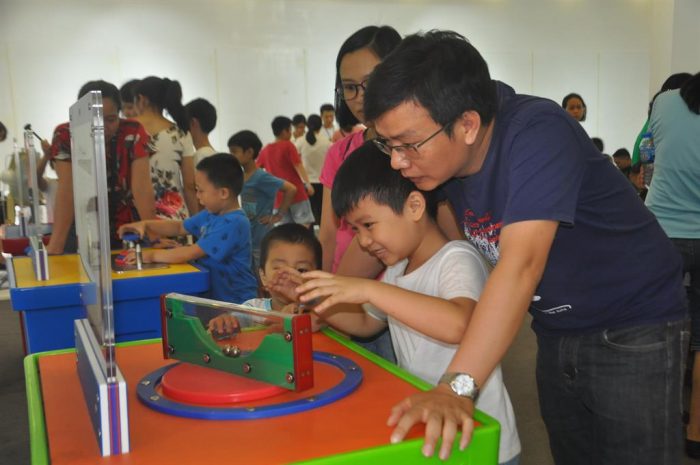 Discover Questacon scientific model