Visitors will have a chance to experience the Vietnamese Women's Museum in the Hanoi City Tours by shuttle bus
The Vietnamese Women's Museum (VWM) has officially been included as one of 13 famous destinations of the Hanoi City Tour Hop on – Hop off since May 30th 2018. 13 famous destinations are the Cathedral, Ho Chi Minh Mausoleum, Imperial Citadel of Thang Long, Literature Temple, Vietnamese Women's Museum, etc. Therefore, visitors have more choices to visit the museum by using a variety of means of transport.
Hanoi City Tour Hop on – Hop off is the first high-level shuttle bus to service guests to Hanoi. The regular tour journey lasts 30 minutes per route from 9am to 5 pm every day. It starts from Hoan Kiem Lake which helps guests begin the trip around the city from any of the 13 stops along the route. Without being constrained by time, visitors can spend their most suitable time to visit and learn more about the Vietnamese Women's Museum and Vietnamese women's role in the nation's history, and the cultural values that women as masters, create, preserve and hand over for the next generations.
This new style of tourism will provide advantages for guests to initiate and manage their time, their journey, facilities and means of transport. It also contributes to the intergration of the museums, historical sites and monuments, with tourism companies.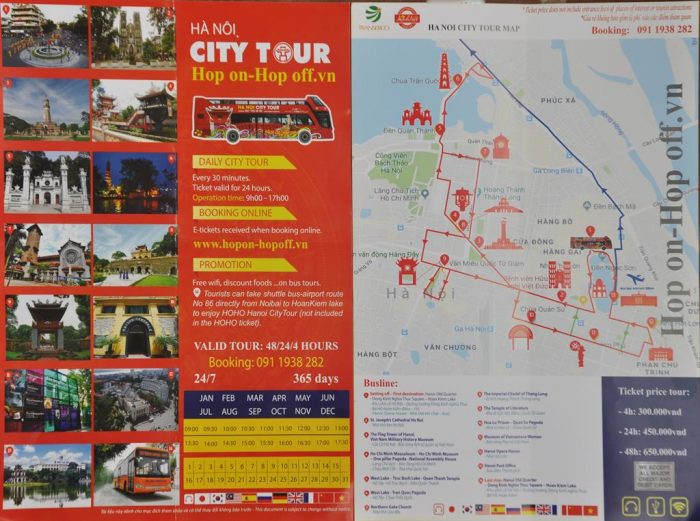 Hanoi City Tour brochure and its site map