"Girls without limits" shown on "Speak up for gender equality" event
The initiative was set up by UN Women and the Vietnamese Women's Museum and developed into a meaningful activity with the participation of 10 guest speakers, 9 Embassies and partners, and more than 300 delegates. The event presented a powerful message on stopping violence against women and girls, conveyed from not only women but men. This is the opening activity for the 16 Days of Activism against Gender-Based Violence Campaign 2018 and the pledge to"Listen and Act for a world leaving no one behind".
The event contained two parts. Part one involved hearing from the UN Women Head of Office in Vietnam along with female ambassadors from Canada, New Zealand, Switzerland and Norway, as well as the Director of Plan in Vietnam. After sharing their personal experiences with family, career and ways to cross the gender boundary, these special guests shared a piece of advice for the youth and young females in particular. Part two continued with personal talks given by 10 guest speakers on their lives, careers, and passion. They inspired and motivated the audience with their own efforts to liberate themselves from prejudice and gender violence. All of the presentations shared a common theme of speaking up to end violence against women and girls.
The Vietnamese Women's Museum introduced a short film which they produced titled  "Girls without limits". It captured boys' and girls' voices on gender boundaries and their dreams to cross that.
The Vietnamese Women's Museum has launched many meaningful activities organized in association with UN Women and other partners. Activities like this event are developed to bring benefits for not only gender equality but also a peaceful, prosperous and sustainable world.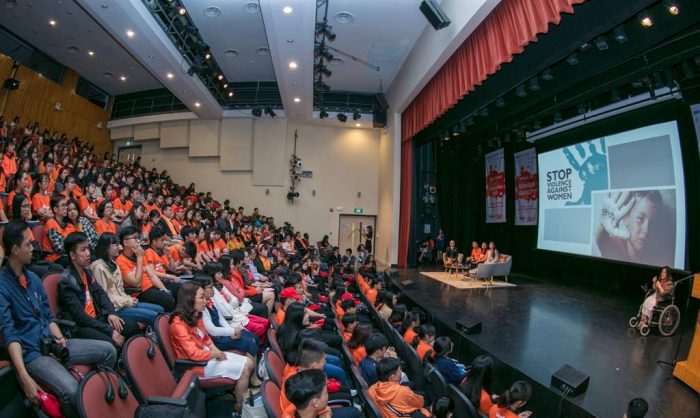 Presentation from Ms. Vu Thi Quyen, who suffers from osteogenesis imperfecta, Co-founder and Head of Public Relations at We-Edit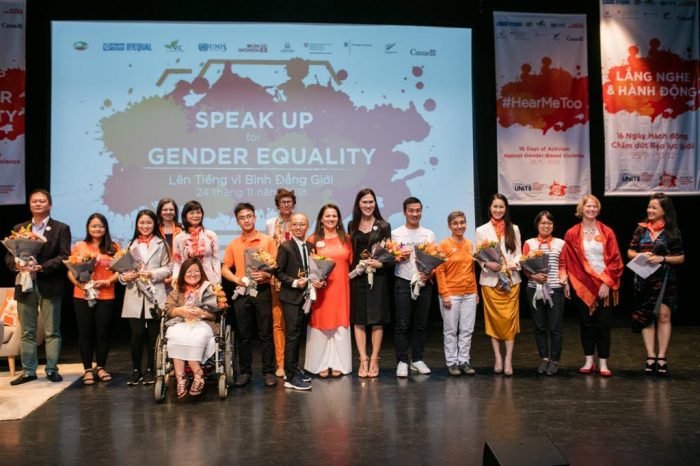 Director of Vietnamese Women's Museum, UN Women Head of Office in Vietnam and female Ambassadors presented flowers to the guest speakers.