Vietnamese Women Museum receives "Vietnam top destinations" award
The Vietnamese Women's Museum was one of five organizations to receive the award "Vietnam Top Attraction", presented by the Ministry of Culture, Sport and Tourism during the Vietnam Tourism Awards (2014) ceremony on July 8th, 2015.
The Vietnam Tourism Awards are the most prestigious awards of the industry, honoring organizations and individuals who have contributed positively to the development of tourism in Vietnam from 1999 onwards. For 16 years, awards have been given to travel enterprises, restaurants and hotels. This is the first time the award "Vietnam Top Attractions" has been introduced, to recognize the best services and most popular tourist attractions.
Mrs Nguyen Thi Bich Van, Director of Vietnamese Women's Museum shares: "It is such a great honour for the Vietnamese Women's Museum to receive the "Vietnam Top Attractions" award. It is also a motivation for us to push ourselves onwards, and to make new efforts in renovations and improving our service to tourism. With happiness and pride, the Vietnamese Women's Museum would like to send our sincere thanks to the visitors, travel enterprises, press and media agencies who have visited us, worked with us, and supported us in recent years".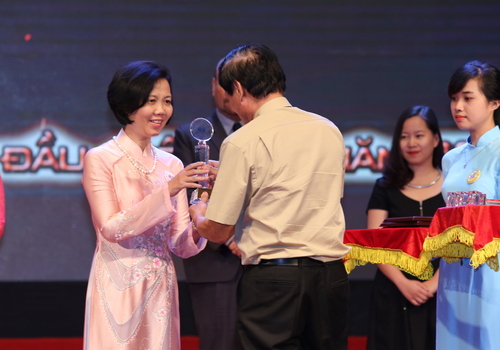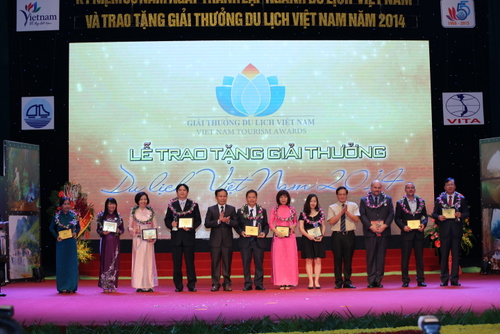 Mrs Nguyen Thi Bich Van – Director of Vietnamese Women's Museum receiving the award