"Behind closed doors" – Untold stories
In response to the month of action against domestic violence launched by UNWomen globally and the project "Propagandizing, training, advocating, and supporting women in solving some women-related social issues in the period of 2017-2027" led by Vietnam Women's Union (VWU), Vietnamese Women's Museum (VWM) opened the exhibition "Behind closed doors" on the afternoon of November 23rd. This exhibition reflects the reality of domestic violence as well as the efforts of VWU in supporting the victims.
The opening ceremony welcomed the attendance of Ms. Tran Thi Huong (Vice President of VWU), Ms. Elisa Fernandez (Chief of UN Office for Gender Equality and the Empowerment of Women in Vietnam), Mr. Tran Dinh Thanh (Deputy Head of Department of Cultural Heritage – Ministry of Culture, Sports and Tourism), and the representatives of other organizations and press.
"Behind closed doors" is jointly organized by VWM, the Department of Family and Society and the Center for Women and Development – VWU. Taking the main role, VWM has run a thorough study on domestic violence, with a direct discussion with 60 victims, half of which were provided by Peace House Shelter of the Center for Women and Development.
The exhibition includes two main topics – "Visible images" and "Behind closed doors". "Visible images" demonstrates the overall current condition of domestic violence in Vietnam and the increasing trend of such violence with main female victims through a series of pictures. "Behind closed doors" tells many stories of victims through installation art. Various stories with different dimensions have been summarized in groups reflecting the real, vivid realities and causes of domestic violence in our country today. The exhibition conveys this message to everyone: Speak up, break the silence, once violence occurs – it will continue.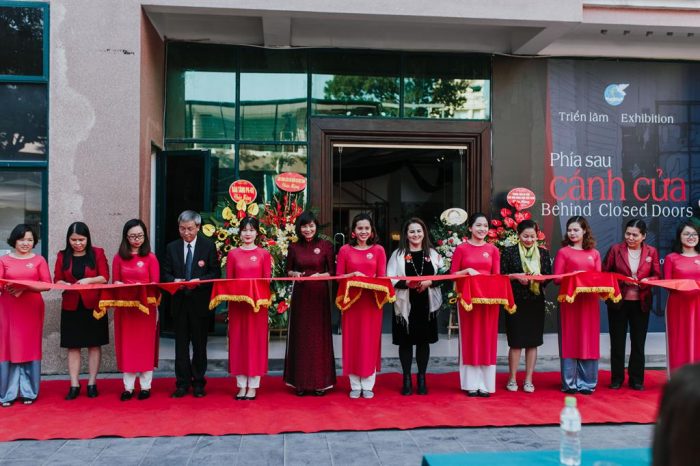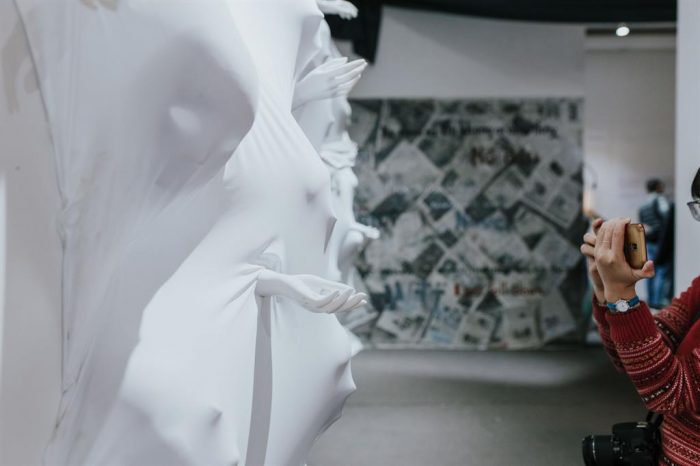 Speaking at the opening ceremony, Ms. Elisa Fernandez shared: "Around the world, one in three women suffer domestic violence from their partner. Violence against women and girls remains one of the most common manifestations of gender inequality and breach of human rights". Ms. Elisa Fernandez added that domestic violence prevention was not a personal issue of any individual woman, but required the attention and responsibility of the whole community. She emphasised the importance of building a culture respecting gender equality, which should start with changing the perspectives and behaviors of every citizen, especially men.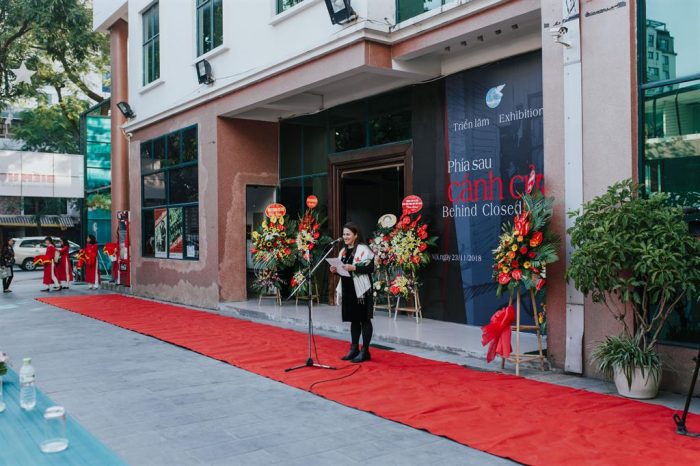 The exhibition is open to the public from 23rd November to 31st December 2018 at Vietnamese Women Museum, 36 Ly Thuong Kiet, Hoan Kiem, Hanoi.