Vietnamese Women Always Remembering Uncle Ho
(On the occasion of the 124th birth anniversary of President Ho Chi Minh 19/05/1890 – 19/05/2014)
Ho Chi Minh is a revolutionary genius and a great ideologist of the era. In his whole life, he untiringly struggled for the cause of national liberation, class liberation and human liberation, including the emancipation of women and for their equality. In his lifetime, he paid special attention to and extended his great love for women and women's movements in the country. Today when he has passed, his ideology and teachings retain their value.
In response to Directive 03 – CT/TW dated 14/5/2011 of the Party Political Bureau on continued implementation of the Movement of learning and following Ho Chi Minh's ethical examples launched in 2011, in the last many years, with its functions and tasks, the Vietnamese Women's Museum has organized the Exhibition "Uncle Ho with the Cause of Women's Emancipation". This travel exhibition has been taken to many provinces and cities across the country. Photos displayed in the exhibition show the love of women toward their beloved Uncle Ho and his warm sentiments reserved for women. In particular, the moving stories about his warm sentiments and his care for women contribute to promoting learning and following his teachings and his lifestyle and help people further consolidate their confidence in the leadership of the Party and Uncle Ho, and bring into full play the tradition of great national unity in the cause of national defense and construction.
So far, the Exhibition "Uncle Ho with the Cause of Women's Emancipation" has been taken to eight remote provinces such as Son La, Dien Bien, Nghe An, Ha Tinh, Thai Nguyen etc., serving 130,000 visitors who are Women's Union members, students and local people. The exhibition has been very impressive to visitors, particularly women. Ms. Quan Thi Muon, from Phu Village, Noong Het Commune, Dien Bien District commented: "I am very moved when visiting the exhibition brought to our commune by the Museum. We are very happy to see the images of women from all nationalities meeting Uncle Ho including those from our Thai ethnic group. We are very proud of it and very grateful to the Party and Uncle Ho for giving us our lives today".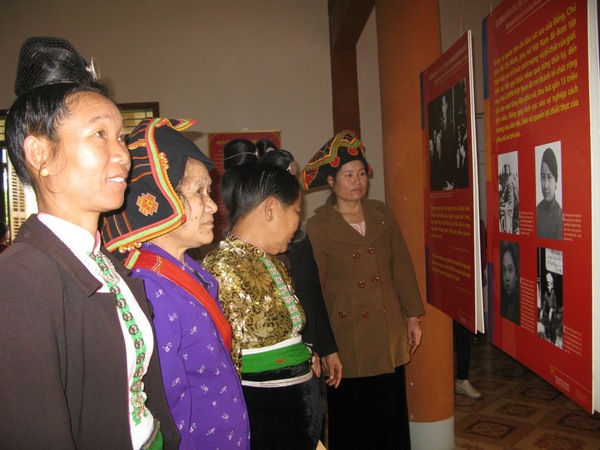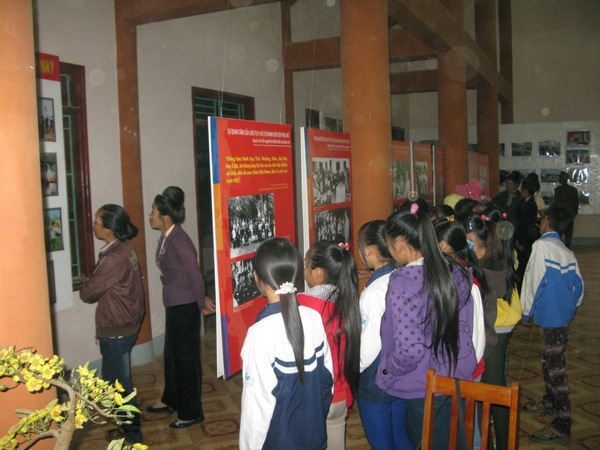 This year, on the 124th birth anniversary of President Ho Chi Minh, the Vietnamese Women's Museum provides some photos taken by Uncle Ho with women displayed at the Exhibition "Uncle Ho with the Cause of Women's Emancipation"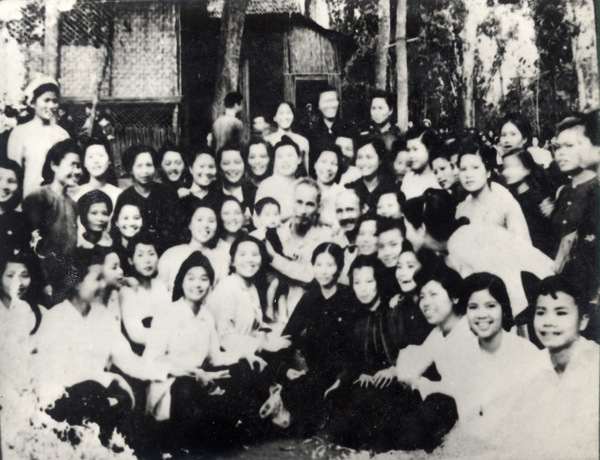 President Ho Chi Minh and women delegates to the first National Women's Congress, 1950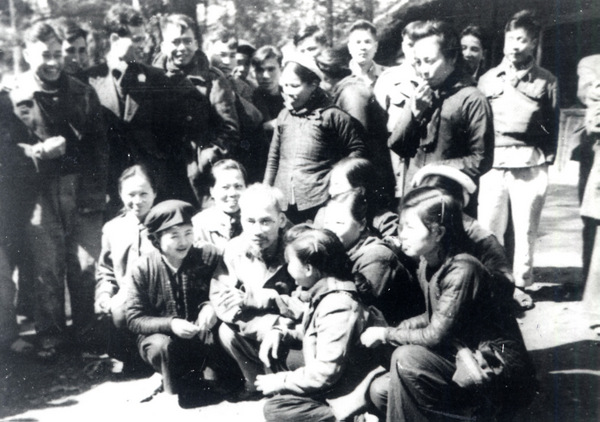 Uncle Ho and delegates from the Vietnam Women's Union Central Committee to the Second National Party Congress (1956) in Viet Bac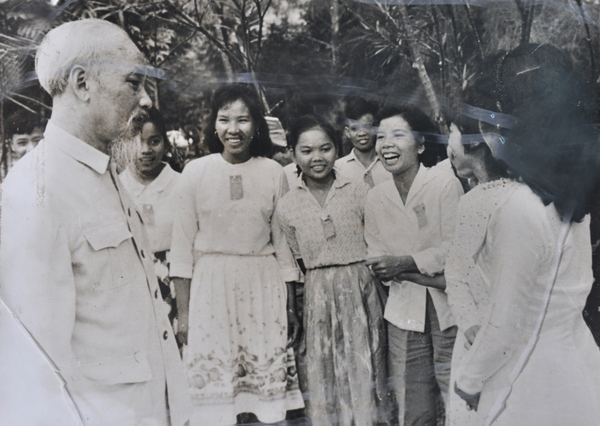 Overseas Vietnamese from Vanuatu happily meeting Uncle Ho during their visit to the homeland and visiting Mai Dich Cemetery on Sept. 1, 1964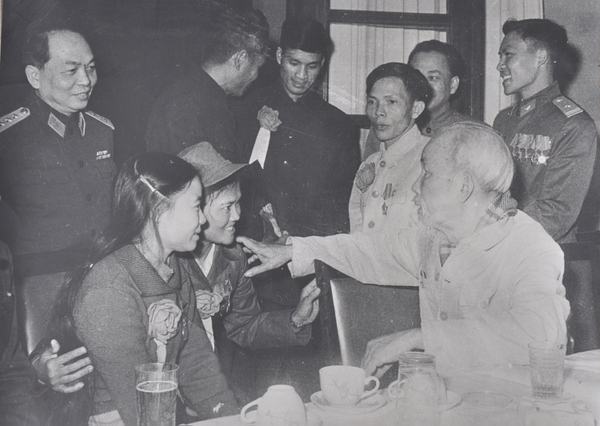 Heroine Ngo Thi Tuyen, militiawoman from Nam Ngan, Thanh Hoa Province was honoured to talk to Uncle Ho during the break at the fourth National Congress of Heroes, Heroines and outstanding fighters on Dec. 30, 1966